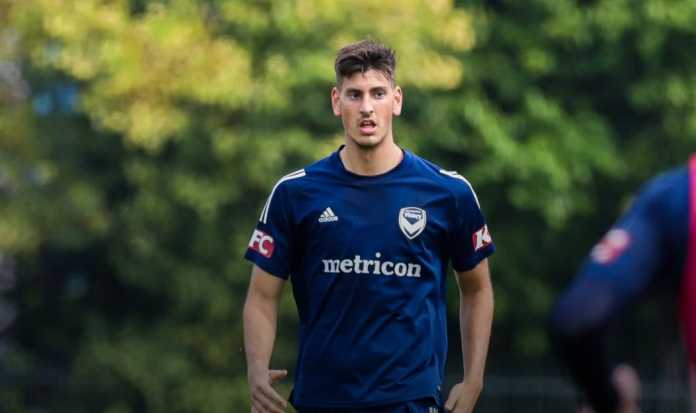 Matthew Bozinovski is the new name on the list of the young Macedonian National Football  team, under the coach Bobi Milevski. He is 20 years old, plays as a stopper and is a member of Melbourne City in  Australia. This boy will have his debut for Macedonia in the national team under 21.
With towering 1.95 m and an extraordinary strength, and powerful kick he is rarity for a soccer player
"I came a few days earlier, to adjust – I am happy that I will play for Macedonia," commented Matthew Bozinovski, who understands Macedonian but speaks like all our people born on the fifth continent with a mix of Macedonian and and English words.
"I am happy that Macedonia will play at the European Championship. I hope that in the future I, as part of this national team, will be able to play in a big tournament. I know Pelister, Pobeda and Vardar from the clubs in Macedonia. In Australia, in addition to my Melbourne City, I also love Preston Lions  in Australia. As a member of the Melbourne youth team I play against them. "My uncle played for Preston…", says our defensive hope, who with 1.95m and is certainly one of the tallest football players who ever wore the Macedonian jersey.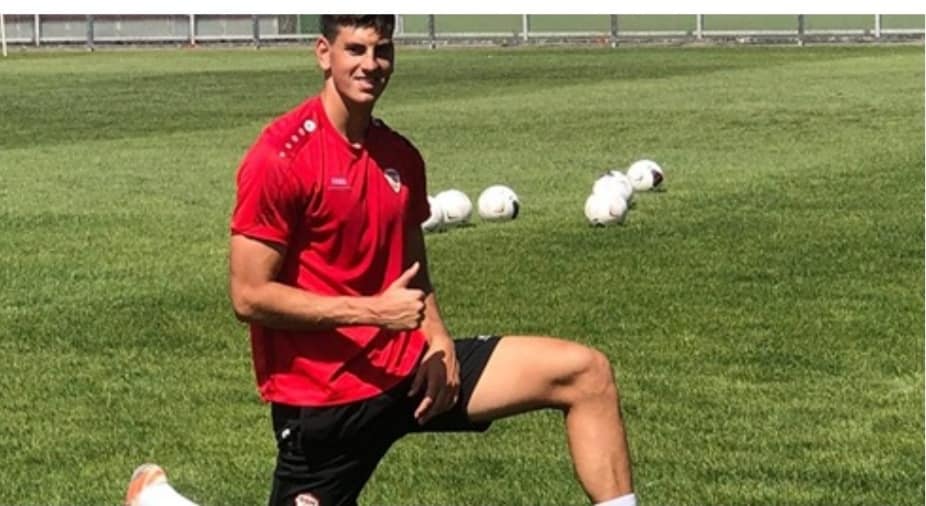 "My parents are from Macedonia. My father is from Bitola and my mother is from Prilep. "I am here for the second time – I was in the winter of 2017", explains this young but robust boy who sprays with his positive energy and a smile on his face that says he is happy to be here.
We wish Matthew and the Macedonian National team best of luck in the European Championship
Text adopted from Macedonian
Photo Makfudbal.mk