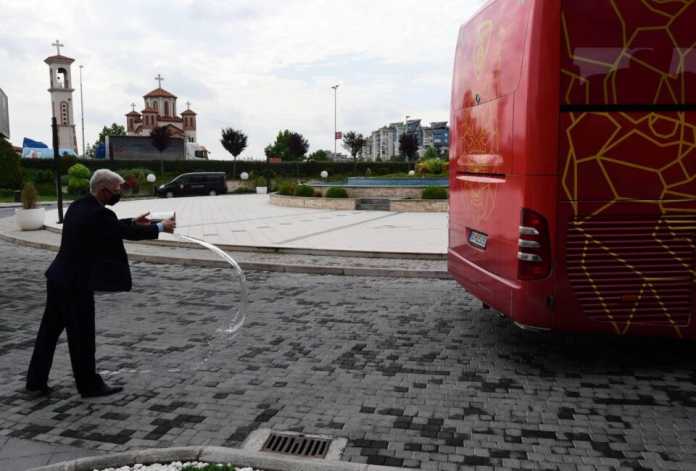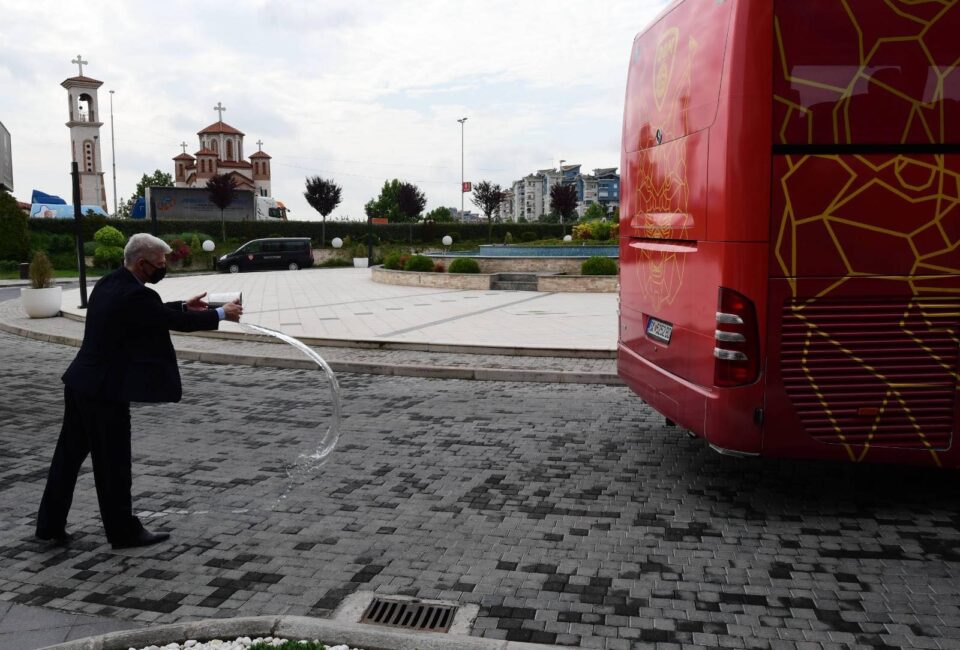 The Macedonian national football team left for Bucharest, where it will make its debut at the European Championship on Sunday.
The selected players of the national  selector coach Igor Angelovski made a joint photo together with the president of FFM, Muamed Sejdini dressed in official suits specially made for this occasion, and then headed to the official bus of the national team.
To preserve the tradition, a bucket of water for god luck was poured on the FFM bus, a custom we still do when we go to a distant event or take ,test or facing a challenge .
The most important news is that all the players are negative on Covid-19 and the coach Angelovski will have all the players available for this historic performance at Euro 2020.
The national team left for Bucharest on a charter flight where they will play the first two matches against Austria and Ukraine on June 13th and 17th, and the third match is scheduled for Amsterdam where we will play against the Netherlands.