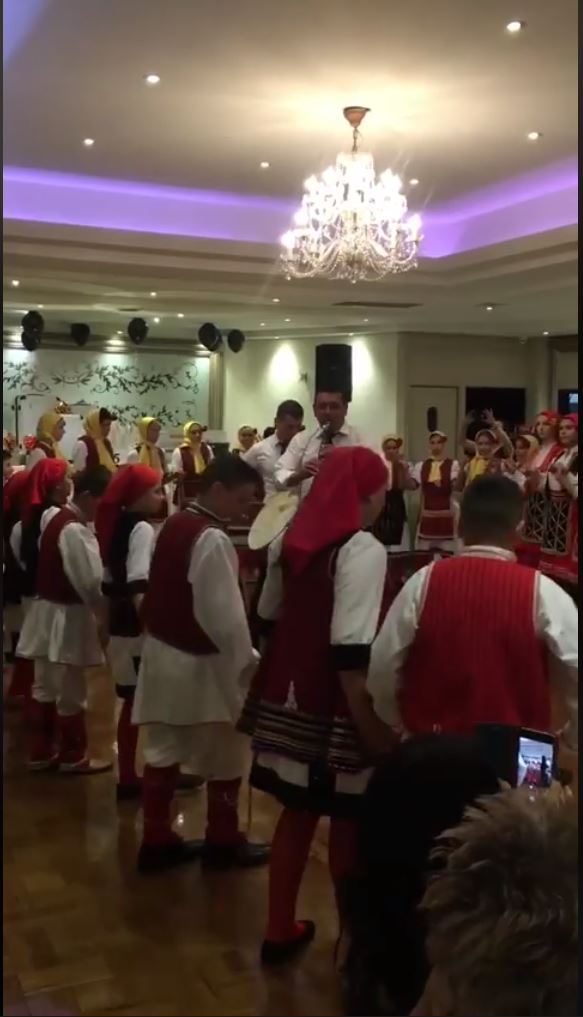 This Saturday MKUD Vardar Bankstown celebrated its 35th Anniversary at the Conca D'Oro Reception. It was a great milestone celebrated through dance , music and  culture in front of distinguished guests, sponsors supporters and its dancers.
MKUD VARDAR dance group was established in 1984 by Tode Popovski, Spase Karabelevski, Trajan Ristevski and assisted by a few others. It was evident that the Macedonian parents in the Bankstown region, not only wanted a place to gather but wanted to ensure that their children had the opportunity to continue the culture and traditions.
The group began with 20 to 30 students and eventually grew to an amazing 150!The Choreographers were Ilo Trajkovski followed by Johnny Mitrevski who worked tirelessly together with the students to create authentic routines.
In 1990 MKUD Vardar travelled to Melbourne and then the Magnificent Motherland Macedonia. The students and parents where honored to be a part of the journey and created many memories for the community both here and abroad.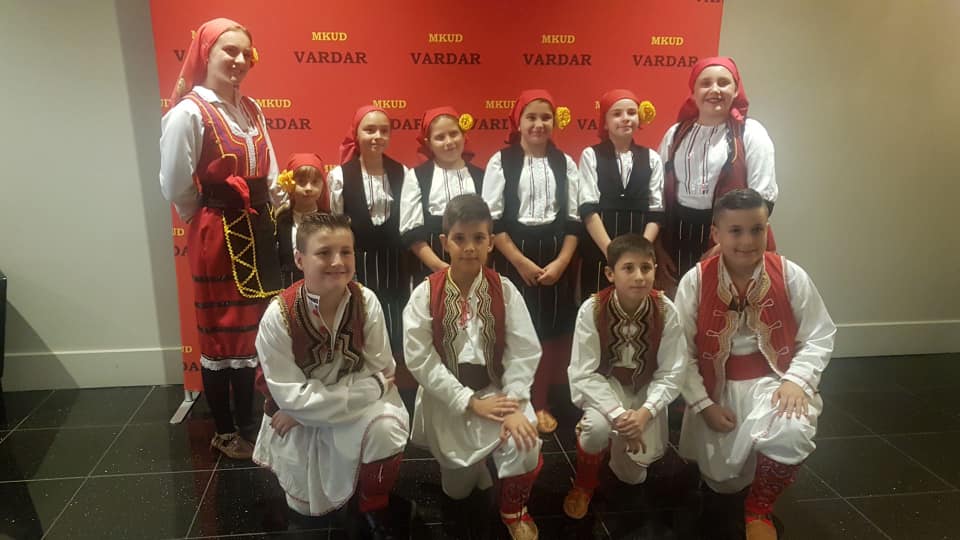 Current dancers at MKUD Vardar Bankstown 
In 1996 Bill Stojanovski and Borce Cvetanovski lead the group as President and committee members and were able to maintain a strong 80 student club.
In 2006 Tanas Germanoski was named the new president and lead the club for numerous years.A special mention to the late Cane Nedelkovski and late Nove Paceskoski who for many years created and provided MKUD VARDAR with the most genuine Nosii. They may not be with us today but they remain with us through each piece of clothing.Our current President Dejan Civkaroski and the committee lead MKUD VARDAR into 2020 with the goal to assist each student to strive for their personal best, while inspiring self-confidence, discipline and respect for our culture.
How our night started off with a GRAND ENTRANCE with all our dancers coming in with the sviraci!Words cant explain last night whilst celebrating a wonderful 35 years 🎉To all the dancers, parents, family and all other community members from KUD Vardar we would like to thank you all for your endless support and if it wasnt for you it would not have been the fantastic night it turned out to be! If you have any video footage or photos from last night for us to archive/upload please send to us through messenger and advise.

Gepostet von KUD Vardar Bankstown am Samstag, 30. November 2019