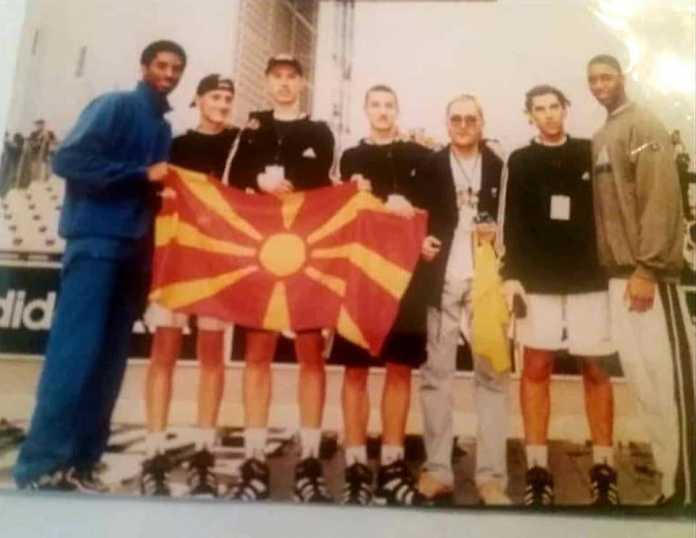 The united Macedonian Diaspora has published a photo with Kobe Bryant holding the Macedonian Flag.
Young Kobe Bryant with the #Macedonian flag 🇲🇰 at the Street Ball Tournament in Belgrade, 1998. Tracy McGrady on the far right with Macedonian Street Ball players in between #RIPKobeBryant
Thanks Bojan Grbic for the find!