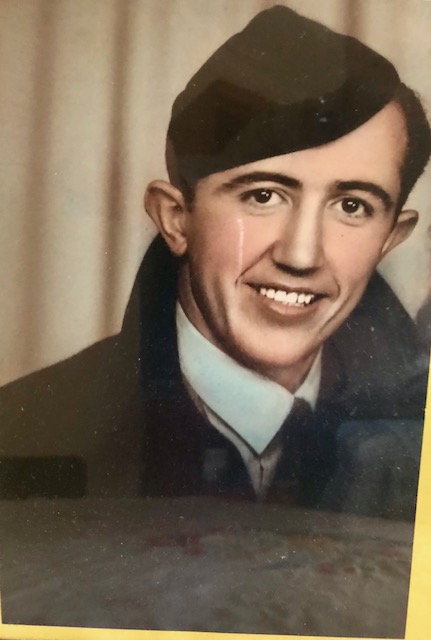 In the dawn of the ANZAC Day as a national day of remembrance in Australia and New Zealand which broadly commemorates all Australians and New Zealanders who served and died in all wars, conflicts, and peacekeeping we are having a conversation with Mick Veloski a living member of The Royal Australian Australian Air force who fought for Australia in the second World War
Mick Veloski is born in 1924 in the village called Gratche near city of Kostur in the Aegean
Macedonia
His parents brought him to Australia when he was just 10 years old . The events of the war and the love for Australia made him join the Australian Army as a volunteer
According to Mick astonishing 40 percent of the Macedonians in Australia joined the Australian Army during the war.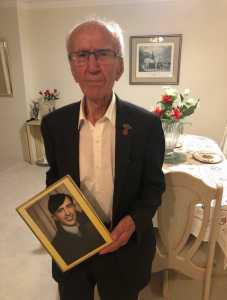 Mick Veloski holding a photo of his younger self during the army days
Mick put his hand up and joined the Royal Australian Air force in Western Australia. After 2 months of service he was sent to Sydney's Ultimo Technical college where he studied electrical engineering and radio telecommunications. After Ultimo he continues his studies in Melbourne. Shortly after he was posted to Adelaide then Darwin from where he is deployed in then Dutch Timor. He spends the rest of the war in Pen Fui Airstrip until the end of the war in 1946. In 1946 comes back to Australia and serves in Darwin, Adelaide , Sydney and back to Perth.
He has a lot of memories of the war in Timor – but the ones that he remembers the most was the Japanese soldiers retreating, and the friendship with the former Prime minister of Australia Hon.Gough Whitlam who was serving at the same airbase.
Whiltam wanted to be a pilot but he can not do it as he was to tall. He could not fit in the fighter planes remembers Mick and had to settle for a navigator in a bomber planes.
After the war finished Mick actively served the Australians and the Macedonian community inAustralia.
He is involved in the first Macedonian organisation in Western Australia called Edinstvo
(Unity) in 1941 followed by foundation of Avstralisko Makedonski Naroden Sojuz. He was one of the broadcasters of the first Australian Macedonian Radio Programs and was involved in the Macedonian news paper in Australia – Makedonska Iskra with Ilia Malkov,Kiro Angelkov I Stojan Sbinov.
He was involved in the fundraiser towards building the State Hospital in Skopje – joined effort of Macedonians living in Australia, USA and Canada
Mick' s Message today is that it should be one race-Humanity and all people should be equal on this