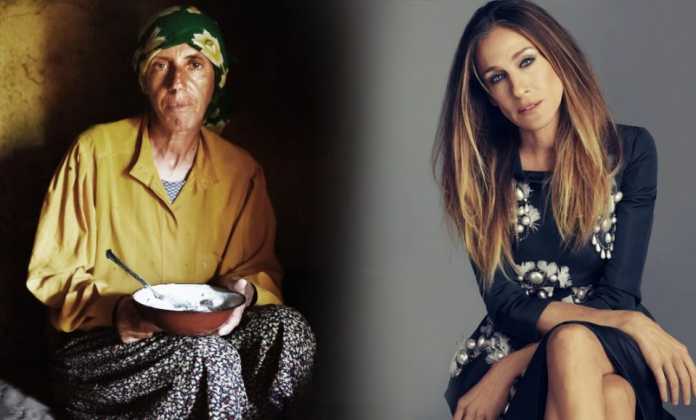 Remember the name Atidze Muratova on Sunday at the Oscars, France Press reports.
Prior to her Honeyland documentary and the Sundance movie victory a year ago, Atidje lived in a hut without electricity and water in a remote area of ​​Macedonia and is now a celebrity in Hollywood. She never had a TV and has never seen a single episode of Sex and The City but was happy to meet Sarah Jessica Parker and read her coffee cup.
This is the first film in the history to receive an Oscar nomination in two categories – Best Documentary and Best Foreign Film, and Atelier has become a celebrity for Hollywood stars on the streets.
Sarah Jessica Parker was very excited to meet Atidje after watching the film. Atidje envisioned a future-telling at coffee, says producer Atanas Georgiev.
Image- Republika.mk