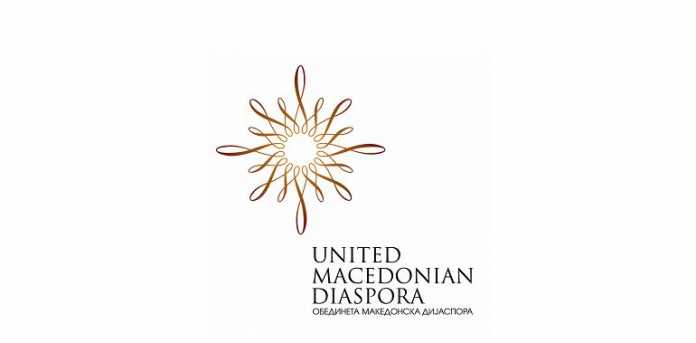 The Senate has issued its Report of February 2021 in response to submissions made to its inquiry on issues facing diaspora communities in Australia.
The United Macedonian Diaspora Australia (UMD) lodged a submission on behalf of the Macedonian community on 31 July 2020. UMD Australia Director, Vera Sekulovska, was invited to give evidence to the inquiry and appeared before the Senate on 6 November 2020. Many of the proposals in the UMD submission are covered in the recommendations, and if implemented properly, provide for benefits to our Macedonian community.
The Senate's Report recommends assistance for diaspora communities, including:
All levels of government look at more meaningful ways to recognise and celebrate the positive contributions of diaspora communities to Australia's rich multicultural society;
Government departments ensure they do not exclude or disadvantage small or new community organisations from grants, and that current support be improved with translation resources and online training;
The development of a new national anti-racism framework and other related initiatives with consultation and focus on diaspora communities;
Enhancing knowledge, understanding and cultural awareness at government and public service level of diaspora communities, by consultation with representative bodies. Further, the government develop guidance for communications tailored to diaspora groups covering language and cultural sensitivity;
 The government consider establishing a single point of contact for diaspora communities and review its approach to engaging with these communities and their organisations;The Department of Foreign Affairs & Trade develop an internal policy to make diaspora community consultation a regular part of its policy development processes; and
The government support the participation of active diaspora-based organisations in intergovernmental dialogue and debate on relevant topics.
UMD Director, Vera Sekulovska states:
"Consistent with the recommendations for greater government collaboration with diaspora communities and organisations, UMD is prepared to meet with the Senators that issued the Report and to engage with them proactively.
We would like to ensure that the recommendations are implemented into appropriate policies that will benefit the diaspora communities, as intended.
We are available to discuss how our own UMD submission for the Macedonian diaspora links with the Senate recommendations, and how to practically achieve positive outcomes for our community."
United Macedonian Diaspora -Media Release